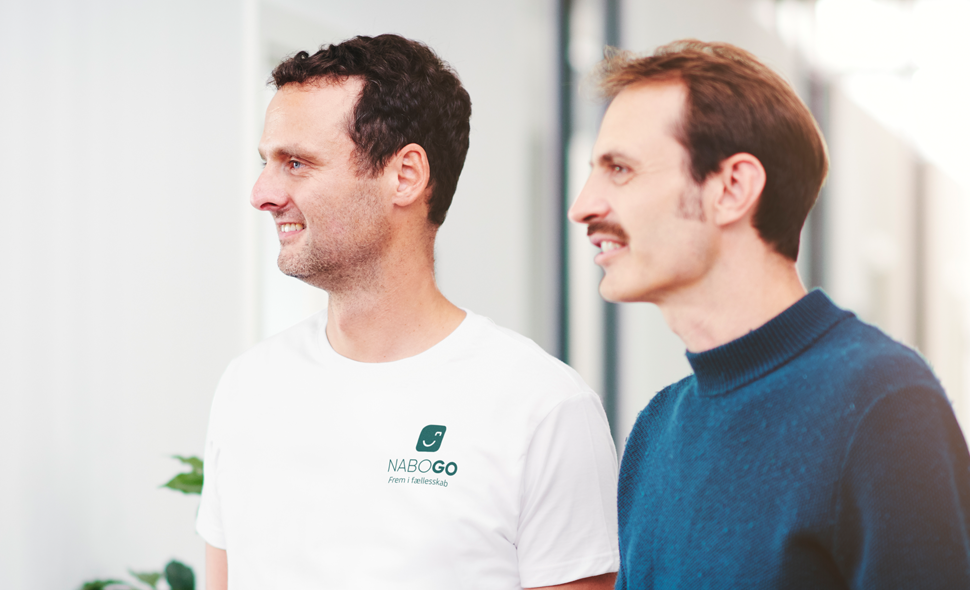 Ridesharing is the answer to many challenges. For example, on average only 1.05 people are seated in a commuter car, resulting in peak demands, queues and time wasted in the traffic. Furthermore, finding parking spaces in towns and cities and near large workplaces has not become easier. And last but not least, the high level of single-occupancy in vehicles has a significant impact on the environment.
With a dedicated ridesharing effort, it is not unrealistic that together we can reduce the number of cars and CO2 emissions by up to 25%. That is why we have created
NaboGO, a ridesharing service for commuting and driving daily trips from villages to towns, business areas and stations. Our primary customer is the municipalities, and once the solution is established in the area, it can be used at no cost to the users.
A successful transition to ridesharing does, of course, require the active support of municipalities, educational institutions, businesses and local communities in spreading information about the possibility of greener and cheaper commuting. And here, we are fortunately well on the way with several cross-cutting collaborations around Denmark.
A core functionality of the NaboGO app is our pre-defined meeting places at locations to and from which people drive and that act as fixed collection and set-down locations for ridesharing. This makes it easy and quick to coordinate ridesharing, while creating a new infrastructure and improved mobility in the area.
The app is integrated with Rejseplan, the public transport planning app, so you can see both current ridesharing offers and the public transport options. We establish meeting places in cooperation with our partners, and the function means that there are good interchange points between ridesharing and public transport, for example at the stations. NaboGO is thus a complete alternative to driving in your own car.
In cooperation with the municipalities, the communications effort is targeted towards villages and towns, and we engage companies and educational institutions so that the citizens are informed where they live and work or study. Find out more about our partnerships here > and follow our journey on social media where you can also help to spread the word to your neighbour. And don't forget to sign up for our news service.