A successful transition from driving alone to peer-to-peer ridesharing and public transport depends on the integration of provisions and information for citizens, where they live, work or study.
NaboGO constantly refines its platform in cooperation with regions, municipalities, traffic service organisations and Rejseplanen so that it interacts to the best possible extent with public transport options. Together with our partners, we target our communication efforts at villages and districts, which already have strong communities and the basis for changing transport behaviour. We also enter into partnerships with companies and educational institutions that wish to provide their staff and students with an integrated, green alternative to driving in a car alone.
Waste no time. Contact us today if your municipality, village, company or educational institution is interested in finding out more. Maybe we're already up and running in your area or about to be.
NaboGO's partnerships:
Specific launches: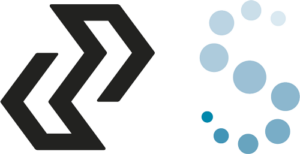 Public Transportation Authorities and regions
Nordjyllands Trafikselskab (NT) has an ambition to create a North Jutland mobility community (2020-2025 Business Plan). The partnership with NaboGO is one of the ways of realising that ambition. In the light of the coronavirus and the Ministry of Transport's call for people to drive together to and from work, we must make every effort to make the public aware of the option of ride-sharing in North Jutland with NaboGO. See the press release together with the information and campaign material for companies. The partnership is supported by North Denmark Region.
"All research shows that the more we travel together, the more likely we are to use public transport. So, we expect, in the long run, that the cooperation will result in more people in North Jutland using public transport." Nuuradiin Hussein, Chairman of NT's Board.
Blekingetrafiken and Region Blekinge will be launching NaboGO in autumn 2020: initially for people living in rural districts.
"Som en del av ett större samverkansprojekt har Blekingetrafiken upphandlat NaboGOs plattform for att testa samåkning på landsbygden i Blekinge. Under 2020 har planformen anpassats till Blekinges geografi och under hösten 2020 kommer testresenärsprojekt att genomföras på utvalda orter med stöd av NaboGOs kommunikations-paket. … We want a lively rural environment! This is the aim of a new and innovative mobility concept for public transport in rural areas." Par Welander, Acting Director of Traffic Blekingetrafiken.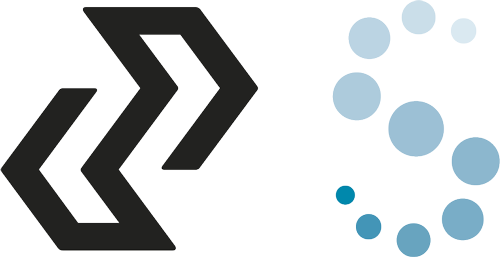 Region Zealand and Movia are launching NaboGO in joint cooperation with Kalundborg, Holbaek and Slagelse municipalities, see the related press release.
"It is important for citizens to be able to choose freely where to live and work. The municipalities need to be able to lift mobility in the geographical areas where, or times of the day when, bus and rail connections do not reach all the way to the destination. At Movia, we are therefore keen to find new mobility solutions that improve connections between busses and trains and the citizens' front doors And we are particularly interested in trying out new solutions where we are doing the job in conjunction with private operators and the citizens themselves." Camilla Struckman, Communications Director at Movia.

The Capital Region of Denmark has launched NaboGO for the region's employees at the Capital Region offices in Hillerød and CIMT at Østerbro. In the autumn of 2020, the Capital Region of Denmark launched at the hospitals in Hillerød, Herlev and Gentofte. Based on the experience here, NaboGO is being launched at all hospitals in the Capital Region of Denmark.
The aim is to provide employees with a new and better tool for coordinating ridesharing and thus reduce traffic congestion and impact on the climate. The Capital Region of Denmark also wishes to promote ridesharing in general to create improved and greener mobility in the region. Refer to the article 'ridesharing shall be a part of the coherent mobility in the Capital Region of Denmark'.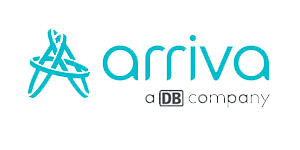 With public transport, we can transport many passengers quickly and comfortably. These advantages are currently challenged by all of our increasingly individual needs. Arriva and NaboGO have, therefore, entered into a partnership with the aim of increasing ridesharing in Jutland and on Funen, since we see ridesharing as a natural extension of public transport and vice-versa. Thus, Arriva and NaboGO together aim to reduce congestion, create increased mobility, and minimise the climatic impact. At the same time, we provide individual passengers with improved possibilities for choosing the best transport solution without being dependent upon their own car. ridesharing has, in fact, a huge potential for improving public transport.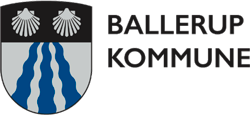 Ballerup Municipality is launching NaboGO to reduce the climatic impact of the transport sector and develop Ballerup as an attractive, easily accessible business municipality. Since November 2019, NaboGO has been launched in businesses in the municipality, initially at Topdanmark – hear what the users say in this press release – and then DTU Ballerup, KMD and WTC.
In February, the municipality launched as a workplace (The town hall). One of the first to use the app was Municipal Director Eik Moeller, who offered lifts in NaboGO and says: "I have never previously tried ridesharing. But, on the other hand, we must all do our bit in our daily lives to live more sustainably, and this is one of the small contributions that I can deliver".

Faaborg Mid-Funen has put the mobility of the future in rural areas on the agenda, with a particular focus on the young and the elderly. NaboGO has been chosen as a supplier and will launch in a number of villages in the autumn of 2020. The aim is to create better mobility, both in connection with commuting to work and study, as well as many leisure trips across the municipality.

Gladsaxe Municipality offers NaboGO to the municipality's companies, the first 23 of which will be launched in August-September 2020. This includes Novo Nordisk, Alfa Laval, Krüger, NCC, NNIT and Zealand Pharma. During the autumn, the platform will be launched for the municipality's residents. The aim is to reduce the impact on the climate from the transport sector and develop Gladsaxe as an attractive business municipality with easy access.
Mayor Trine Græse was the first NaboGO user in the municipality, saying: "Congestion is a big problem in everyday life, and there is no doubt that many people also want to make a real effort for the climate. We cannot solve the problems on our own, but together in partnership, we have completely different tools to crack the code. We believe that's the way forward."

"At Holbæk Municipality, we work to create a greener and more sustainable mobility. NaboGO can contribute to reducing private motoring, providing value for the citizens, and reducing the total CO2 emissions. At the same time, we have a focus on creating strong, vibrant local areas. The possibility of travelling to and from one's home is a key factor in ensuring settlement in our towns." John Harpoeth, Deputy Mayor and Chairman of the Committee on Climate and the Environment.

Høje-Taastrup Municipality offers NaboGO to the municipality's companies, the first of whom will be launching in September 2020. During the autumn, the platform will be launched for the residents of the municipality. The aim is to reduce the impact of the transport sector on the climate and develop Høje-Taastrup as an attractive business municipality that is easily accessible.

"We are delighted to be a part of NaboGO, which increases the mobility of the individual and ensures greater flexibility between the villages in our municipality. This allows citizens to get to know others from the local community that can lead to new communities and reduce loneliness. The fact that the project helps to reduce single-occupancy driving to the benefit of the environment increases the value of the project for everyone." Ole Glahn, Chairman of the Landdistriktsudvalg (Rural District Committee) and a municipal councillor in Kalundborg Municipality.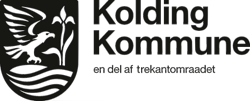 Kolding Municipality launches NaboGO for the municipal residents, businesses, and educational institutions. The aim is to introduce an entirely new mobility offer, which should make it easier to access the town from the rural areas and the business areas of the Triangle Region.

Roskilde Municipality has focused on cracking the curve of increasing CO2 emissions from transport. In cooperation with NaboGO, there is a particular focus on creating better mobility for the residents of Roskilde Municipality's smaller towns and villages, while, at the same time, many educational institutions and companies have a new and effective tool to fight congestion in the city and on the roads. NaboGO launches in Roskilde in the autumn of 2020.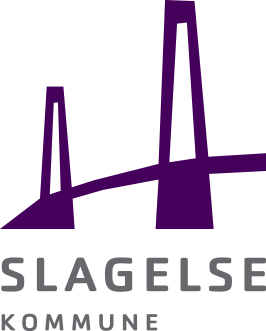 "At Slagelse Municipality, we want to make it as easy as possible to be transported around so that we can promote communities in both towns and rural areas. At the same time, we want to ensure that we make the best use of our resources and reduce the environmental impact as much as possible. NaboGO is based on a sharing economy idea in which we see great potential. Public transport needs means to enhance the freedom and mobility of residents while supporting sustainable modes of transport. We hope that NaboGO can be part of this." Villum Christensen (I), Chairman of the Technical and Business Committee.

Vejle Municipality launches NaboGO to the municipal residents and businesses. The aim is to introduce an entirely new mobility offer, which should make it easier to access the town from the rural areas and the business areas of the Triangle Region. Watch TV SYDs report on the launching of NaboGO in Smidstrup.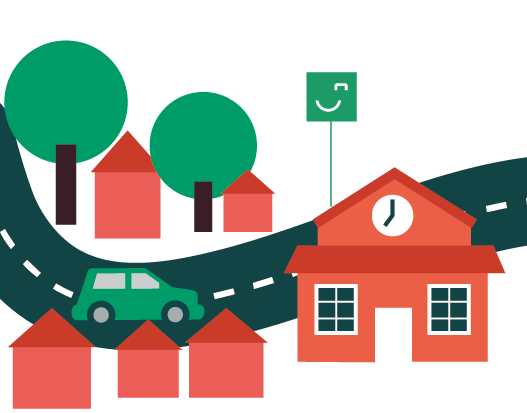 Brønderslev: Øster Brønderslev
Hjørring: Tornby og Vistrup
Holbæk: Kundby, Mørkøv og Undløse
Kolding: Agtrup, Aller, Almind, Dons, Eltang, Jordrup, Lilballe, Sdr. Bjert, Sdr. Stenderup, Sdr. Vilstrup, Vester Nebel og Viuf
Roskilde: Gundsømagle og Viby
Slagelse: Bisserup og Dalmose
Sønderborg: Adsbøl, Asserballe, Avnbøl-Ullerup, Brunsnæs-Iller-Busholm, Blans, Brandsbøl-Lunden, Dyndved, Dynt, Skelde, Gammelgab, Egen, Elstrup-Elstrupskov, Fynshav, Hundslev-Almsted-Notmark, Holm, Kegnæs, Ketting, Kettingskov, Klingbjerg, Kværs-Tørsbøl-Snurom, Kær Halvø, Lavensby, Lysabild, Mommark, Nybøl-Stenderup, Oksbøl, PAK-Nordals, Sebbelev, Skodsbøl, Skovby, Smøl, Sottrupskov, Stevning, Stolbro-Stolbrolykke, Svenstrup, Tandslet, Vemmingbund, Østerholm
Vejle: Bredsten, Børkop, Gadbjerg, Gauerslund, Givskud, Jelling, Skibet og Smidstrup/Skærup
Aalborg: Tylstrup og Vestbjerg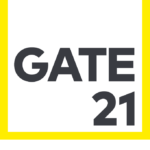 Through the MOVING PEOPLE project, Gate21 has supported an in-depth behavioural analysis of motivations and barriers to ridesharing in Topdanmark, located in one of Denmark's largest business areas; Lautrupgård in Ballerup. The analysis is used to develop messages and marketing materials for the launch of NaboGO in businesses.

The Innovation Fund has twice supported NaboGO with a total of DKK 810,000. Most recently with a grant of DKK 570,000 for NaboGO and Rejseplanens ambitious integration project, where NaboGO is shown in Rejseplanen's itinerary, and where NaboGO's rideshares are included in Rejseplanen's views as buses, trains, metro, etc.

The EU's Interreg Baltic Sea Region manages the MAMBA project, which aims to develop and test new offers to residents to create improved and greener mobility in rural areas. Through MAMBA, NaboGO has developed a platform that can organise both local ridesharing and neighbour help for the collection of goods in the city. Vejle Municipality is the Danish partner of the project, and Interreg has financed part of the development costs of the application.
We enter into partnerships where there is a mutual ambition to make a difference to our climate challenges through changes in transport behaviour.
Kasper Dam Mikkelsen
Partner, Sales & Partnerships