How NaboGO ridesharing works

Download our app and create a profile
Enter your routes or the ride/s you need in your profile. You will receive a message the moment there is a rideshare option.

Book your first journey on your tablet or smartphone
NaboGO can be used on all platforms. Simply book and confirm a lift with a single click.

Fixed prices and meeting points
We've fixed both the kilometre price and meeting points in advance. Payment is also integrated in the app. So there's nothing to discuss, either for the driver or the passenger.
Forward together
NaboGO is a local peer-to-peer rideshare service that enables you and your neighbours to find or offer lifts from work, education, the city, etc.

 
Maybe, without knowing it, several of you travel the same route every day. Or maybe you don't have your car and suddenly need a lift the following day. NaboGO connects ridesharing and a local network on your smartphone. Quickly and easily, you can see whether your neighbour or someone in your neighbourhood has a lift to offer. Together you can save money, reduce traffic congestion and help the environment.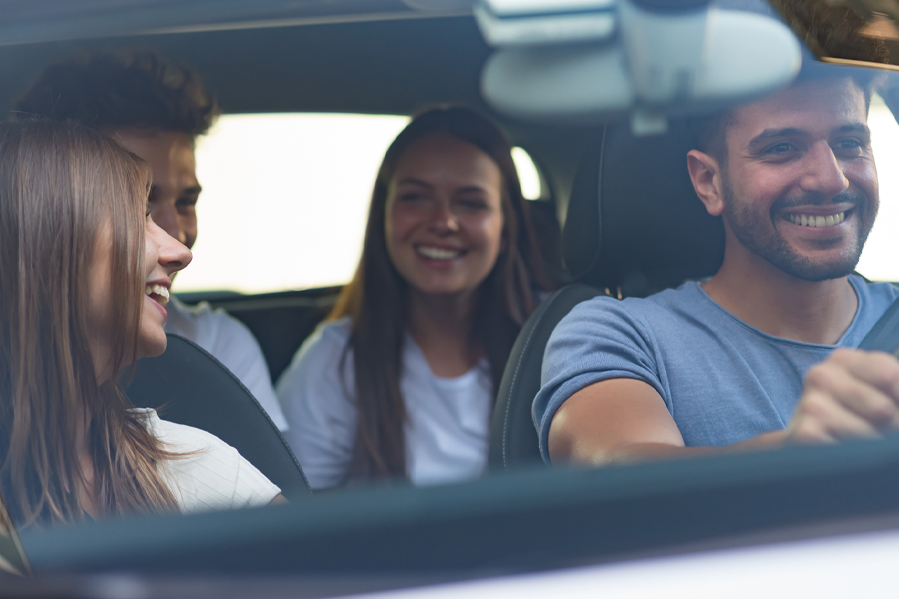 Join the movement
Become a NaboGO municipality or company!
We're constantly entering into partnerships to customise and communicate local mobility options for citizens, employees and students.
The goal of NaboGO is to improve mobility both for rural districts and for companies and places of study where a lot of commuting by car is involved. We promote that goal by integrating with public transport, using digital local meeting points and entering into partnerships with municipalities and companies.
Don't hesitate. Contact us today to learn more about how by working together we can create better, greener mobility for your citizens, staff or students.
We created NaboGO to help people help each other in their everyday lives. NaboGO ridesharing makes it easier for us to get from A to B together. Not only do we save money by sharing rides – we also protect the environment. It couldn't be simpler.
And that's a nice thought.
Anders and Kasper
Founders of NaboGO