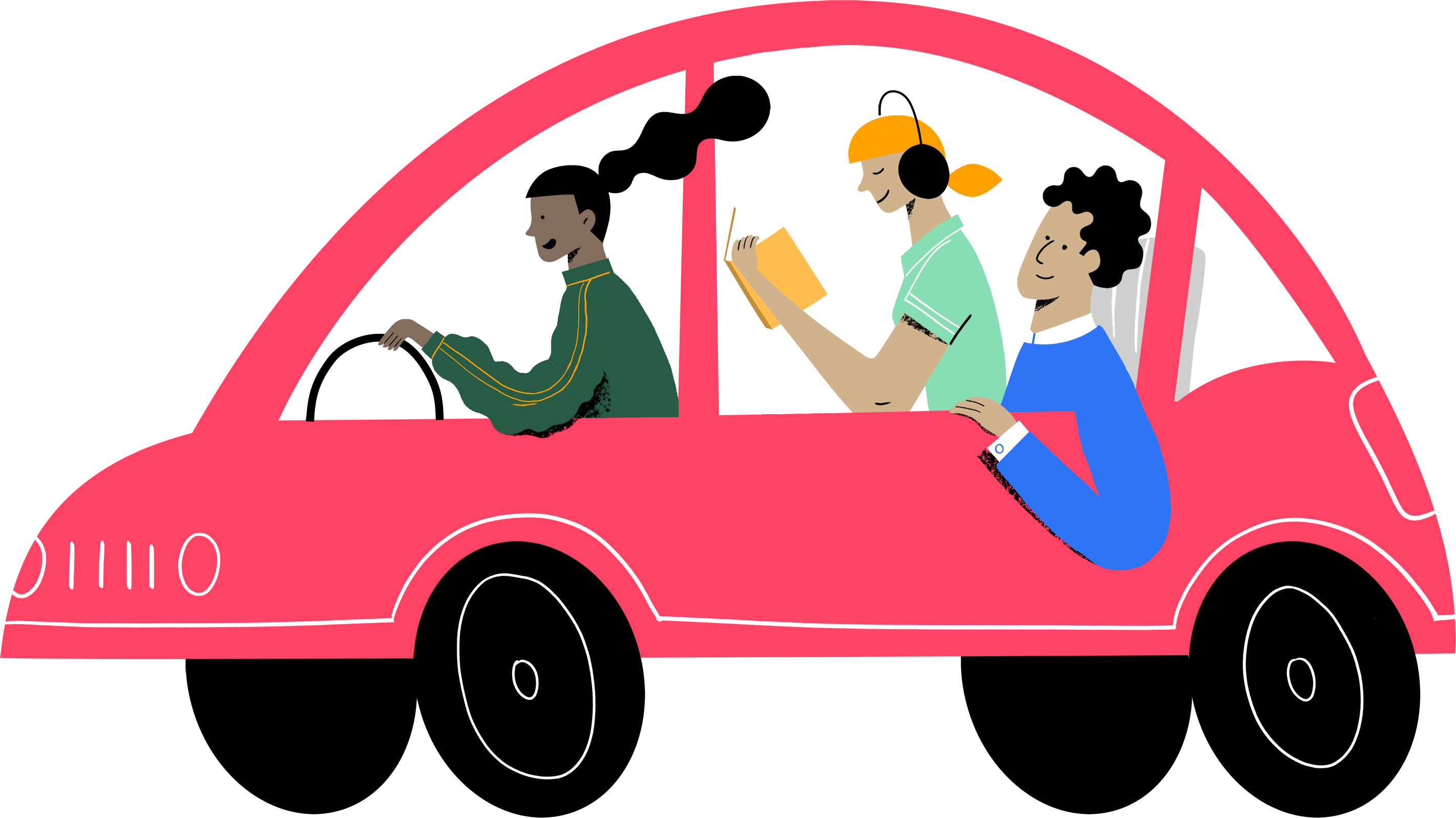 Nabogo makes it easy to drive together in daily life.
To work, school and leisure activities.
Nabogo enters into contracts with ambitious provinces and public transport authorities. And through local partnerships, we move behavior in the real world.
What can nabogo do for your province?
Nabogo's customers are not the users, but rather provinces who want to improve citizens' mobility, reduce congestion, and make a difference to the climate. When we enter performance contracts with the individual province, the starting point for a successful implementation of nabogo is a thorough analysis of the potential that carpooling contains in the specific geography. Nabogo examines and analyzes commuter flows, mobility needs and available mobility. Based on the analysis, nabogo engages relevant partners, who are then engaged in the spread of carpooling. It benefits several areas:
Mobility for those who lack
Nabogo carpooling is designed to create new mobility especially in rural areas, where little or no public transport exists. By working with carpooling in nabogo's unique way, new mobility offers are created for citizens, which makes it less necessary to own one or more cars. The derived effect is even more potential customers for the buses and trains that run in the area. The overall mobility offer is thus improved for citizens.
Nabogo's carpooling helps companies attract and retain talented employees by making it easier to get to work. The companies also get the opportunity to contribute to a measurable CO2 reduction.
Young people in particular are very open to carpooling and ride together significantly. Nabogo gives them a tool with a financial, social and green incentive to help each other get to school. In this way, more educational institutions become available, especially outside the big cities – and this strengthens the community across age groups.
As an attractive alternative to buying a car and driving alone, carpooling reduces congestion on roads and frees up parking spaces – especially at companies and educational institutions. Nabogo strengthens public transport by making the offer even bigger and thus retaining customers who would otherwise buy a car.
Carpooling is the obvious choice when you want to achieve significant and measurable CO2 reductions. It does not require new facilities or material production, but simply to utilize existing resources: the empty seats in private cars. A study from the Technical University of Denmark shows that when you want to achieve CO2 savings in the transport sector, carpooling is the cheapest and most effective effort.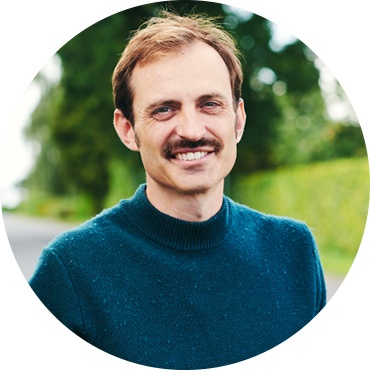 Kasper Dam Mikkelsen
Co-founder & Partnership Director
kasper@nabogo.com
+45 30242929
What do our customers and partners say?
We are very happy to be part of nabogo, which increases accessibility for the individual and ensures greater flexibility between the villages in our municipality. It gives citizens the opportunity to get to know others from the local community, which can lead to new communities and reduce loneliness.
Congestion is a big problem in everyday life, and there is no doubt that many people also want to make a real climate effort. We cannot solve the problems alone, but in partnerships we have some completely different tools to crack the code. We believe this is the way forward.
Nabogo contributes to better conditions, a better environment and new experiences for our students. If you live on the outskirts of a city where there is not much bus transport, you can get from A to B more easily with nabogo. And then there is something personal about carpooling, because when you meet new people, you also get some new experiences with you.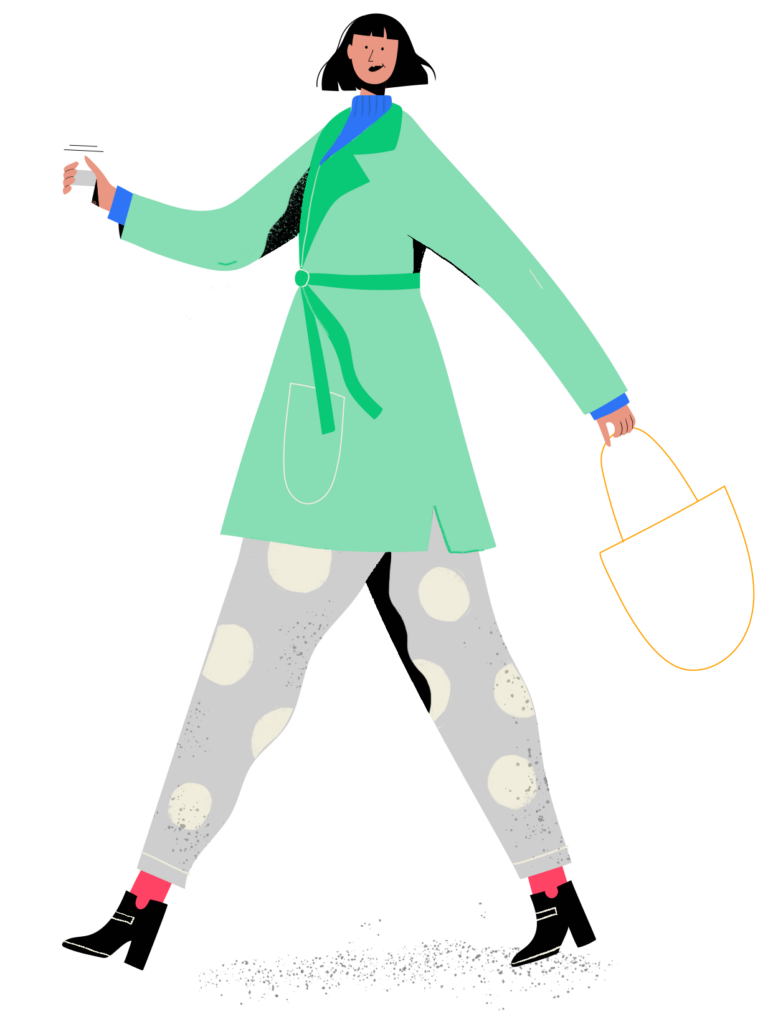 Come along and ride the nabogo wave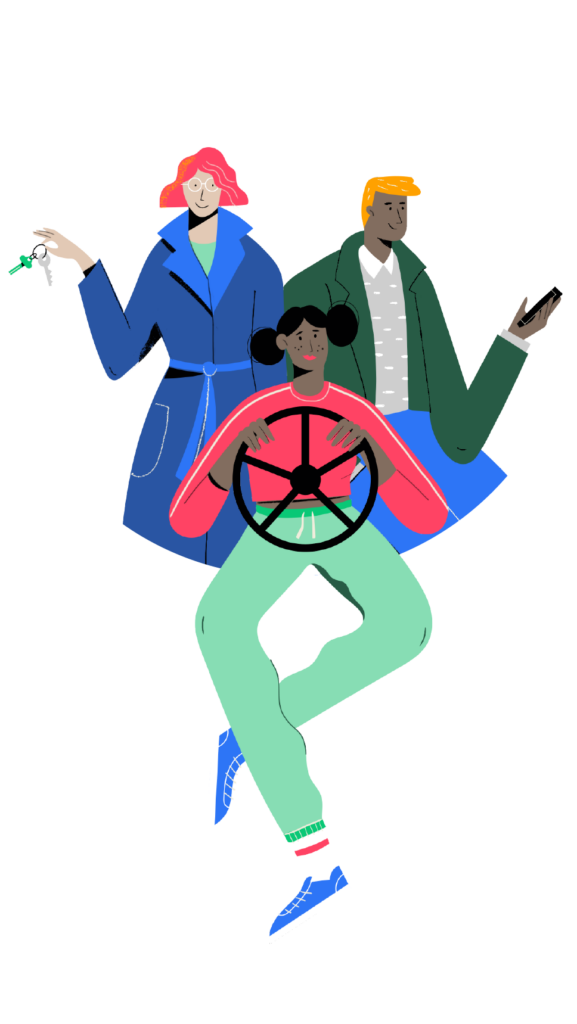 When I accepted the job this spring, it was paramount for me that there is structured carpooling to and from work. Also, carpooling has proven to be a good icebreaker when getting to know colleagues, especially for me as a new employee.
Nabogo is the app I've been waiting for! What I probably love the most is that my friends who have a commuter pass can ride for free the first 30 km of every ride with me.
When carpooling, we talk about a lot of different things. I myself have gained a better understanding of some of the departments we have in our organization– and also an idea of who the right go-to-persons are to contact. Generally, it's positive that our workplace promotes carpooling.
I'm very happy with the nabogo app! It's a super cool app and a brilliant system for those with a commuter pass for public transportation.